Near By Places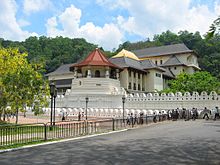 Sri Dalada Maligawa / the Temple of the Sacred Tooth Relic
Distance : 5km
Sri Dalada Maligawa or the Temple of the Sacred Tooth Relic is a Buddhist temple in the city of Kandy, Sri Lanka. It is located in the royal palace complex of the former Kingdom of Kandy, which houses the relic of the tooth of the Buddha. Since ancient times, the relic has played an important role in local politics because it is believed that whoever holds the relic holds the governance of the country. Kandy was the last capital of the Sri Lankan kings and is a World Heritage Site mainly due to the temple.
visit for more information
---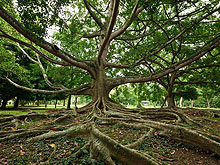 Royal Botanical Gardens, Peradeniya
Distance : 9km
Royal Botanical Garden, Peradeniya is about 5.5 km to the west from the city of Kandy in the Central Province of Sri Lanka. It attracts 2 million visitors annually. The garden includes more than 4000 species of plants, including orchids, spices, medicinal plants and palm trees. The total area of the botanical garden is 147 acres (0.59 km2), at 460 meters above sea level, and with a 200-day annual rainfall.
visit for more information
---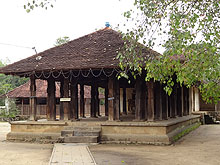 Embekka Devalaya
Distance : 18km
Embekka Devalaya was built by the King Vikramabahu III of Gampola Era in Sri Lanka. The Devalaya in Embekka is dedicated to the worship of Mahasen, popularly known as Katharagama Deviyo.
visit for more information
---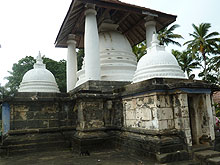 Gadaladeniya Temple
Distance : 18km
Gadaladeniya Temple is located at Pilimathalawa, Kandy. When you are driving from Colombo to Kandy, Gadaladeniaya temple road is at your right hand side. After taking that turn from Pilimathalawa, you have to travel another 2 km.
visit for more information
---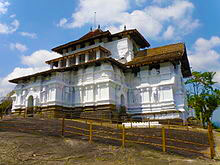 Lankatilaka Vihara
Distance : 18km
Lankatilaka Vihara is an ancient Buddhist temple situated in Udunuwara of Kandy, Sri Lanka. It is located on Daulagala road approximately 4 km (2.5 mi) away from Pilimatalawa junction and a few kilometres from the ancient buddhist temple, Gadaladeniya Vihara. It is considered as the most magnificent architectural edifice created during the Gampola era.
visit for more information
---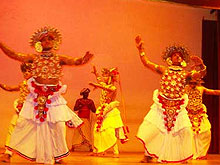 Kandyan Dance Show at Lake Round
Distance : 8km
visit for more information
---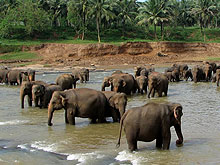 Pinnawala Elephant Orphanaged
Distance : 36km
Pinnawala Elephant Orphanage is an orphanage, nursery and captive breeding ground for wild Asian elephants located at Pinnawala village, 13 km northeast of Kegalle town in Sabaragamuwa Province of Sri Lanka.
visit for more information
---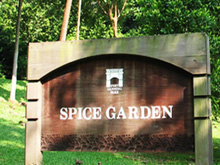 Spice Gardens in Matale
Distance : 34km
visit for more information